The CRI and University of Chicago wrapped up a successful REDCapCon last week. The CRI was honored to host this important three-day event, which brings together REDCap administrators and technical team members from institutions all over the world for education and networking. This year was the tenth annual meeting and one of the largest gatherings to date, with 327 attendees from 201 institutions representing 20 countries across 6 continents.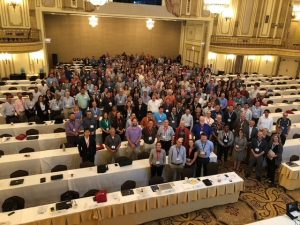 Many members of the CRI, led by our REDCap Administrator Julissa Acevedo, contributed to planning and executing the event. The keynote speech was given by Dr. Julian Solway of the Institute for Translational Medicine.
REDCapCon 2019 will be held in September 2019 in Vancouver, BC, Canada.